S-3602V
2-ch JVC BN-VF Charger and Adaptor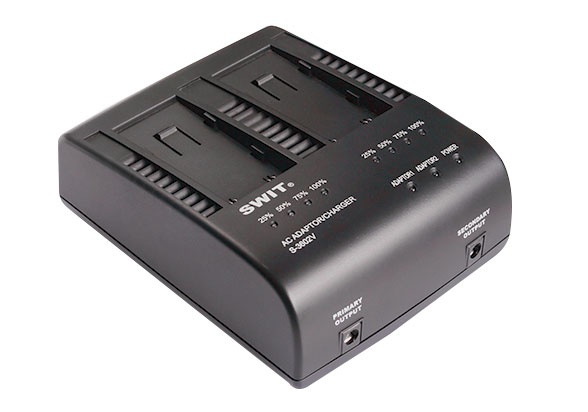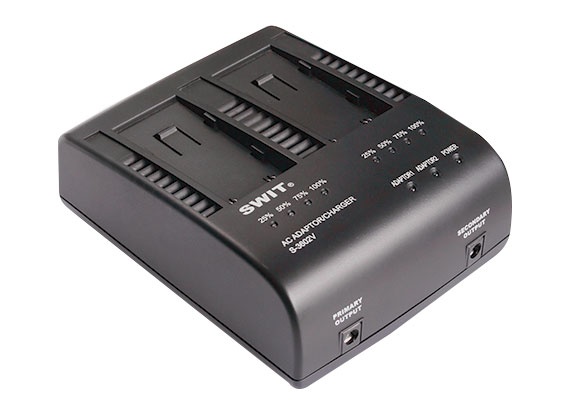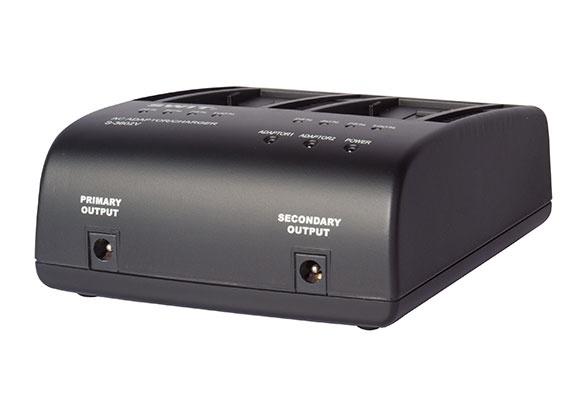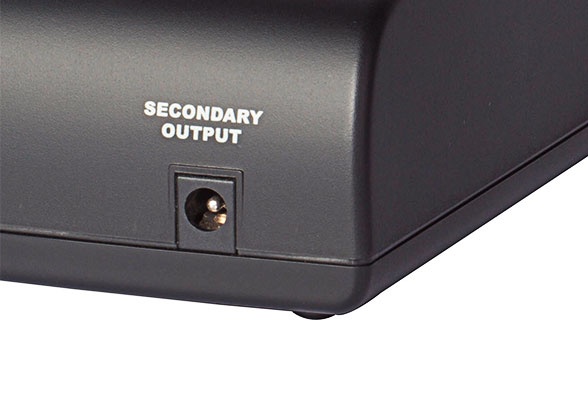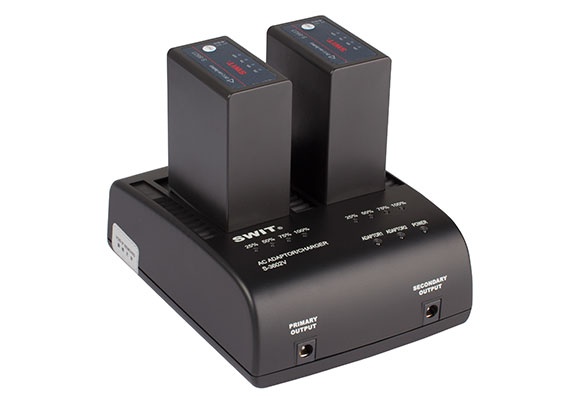 › Charger for SWIT S-8823 battery
› 2-ch simultaneous charging
› Compatible with JVC BN-VF823 DV battery
› 2 DC adapting output sockets
› 4-level LED charging indicators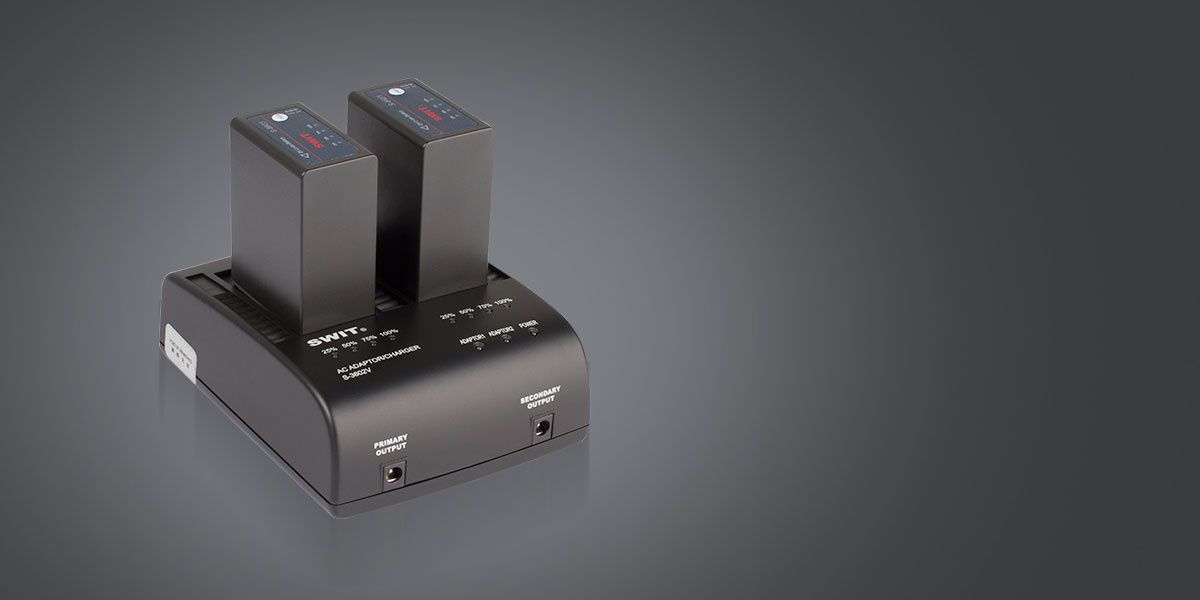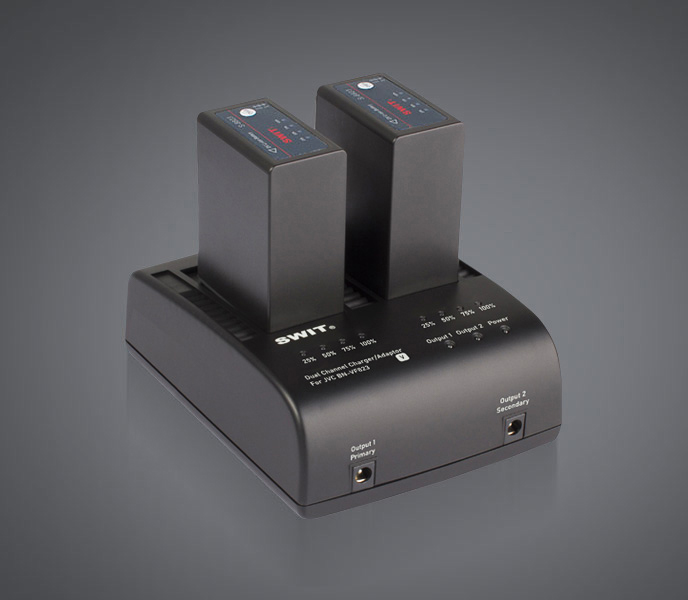 JVC BN-VF823 DV Charger
S-3602V is a dual channel charger for SWIT S-8823, and compatible with JVC BN-VF823 DV battery.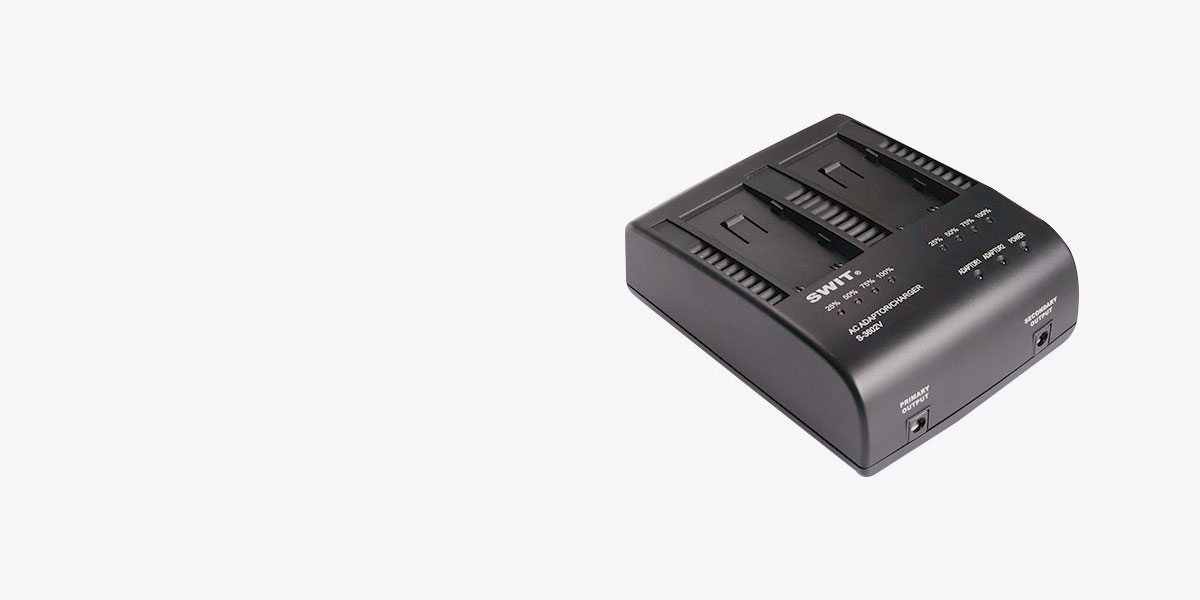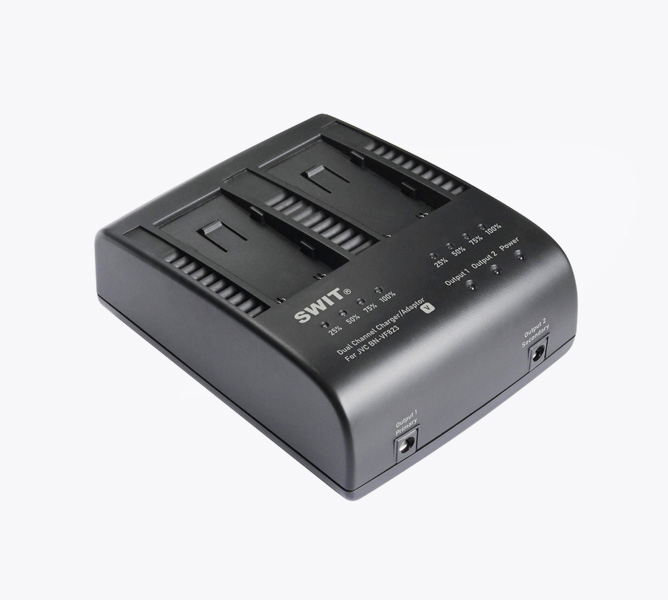 Dual Channel Simultaneous Charging
S-3602V has 2 charging channels, with DC 8.4V, 1.8A charging output for each channel, and can charge 2 batteries simultaneously. The 4-level LED charging indicators are provided for each channel, which indicate the real time capacity by percentage when charging.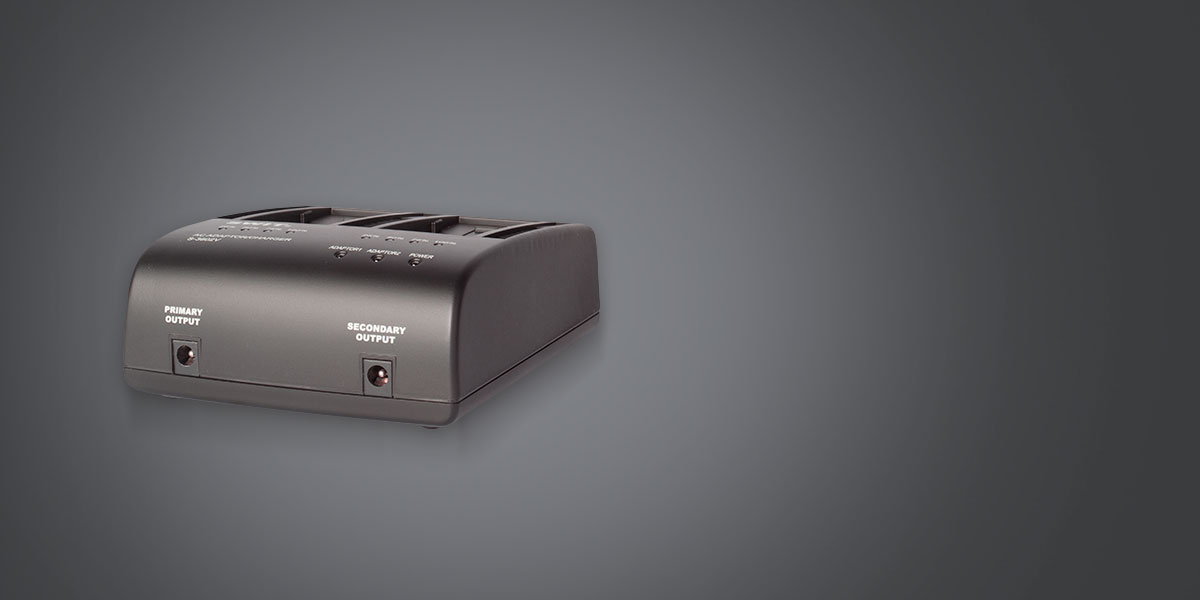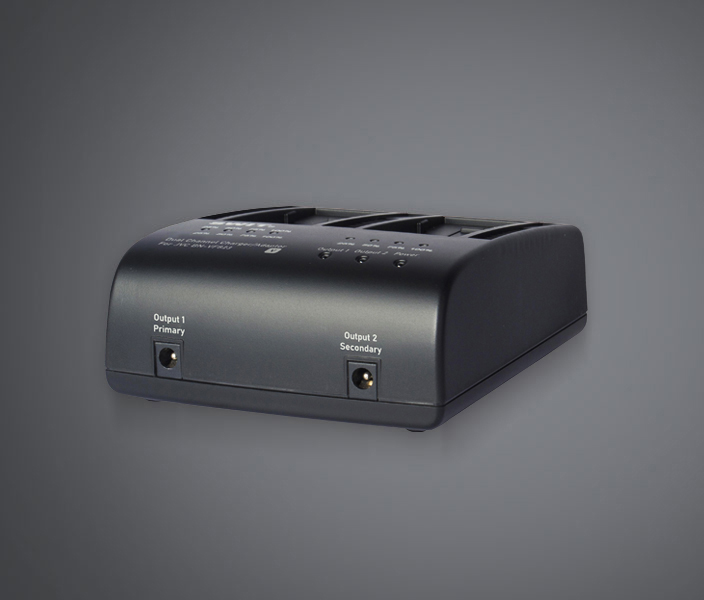 AC-DC Adapting Output
S-3602V has 2x 5.5mm/2.1mm pole sockets for DC adapting output. The DC outputs work simultaneously and provides DC 8.4V, 3.5A in total.

Power input

AC 100V-240V 50/60Hz

Charging output

DC 7-8.4V, 1.8A×2

Adapting output

DC 8.4V, 3.5A

Applicable battery

S-8823

JVC BN-VF823

Dimensions

136×110×47mm

Net weight

Net 0.36kg; With package 0.65kg
Dual 9-inch FHD Waveform Rack LCD Monitor

1920×1200 Full HD 19" 4U; 2K/3G/HD/SD-SDI, HDMI, CVBS, 16-ch audio meters, TSL UMD, Peaking, Time code, Zebra