S-3602U
2-ch SONY BP-U Charger and Adaptor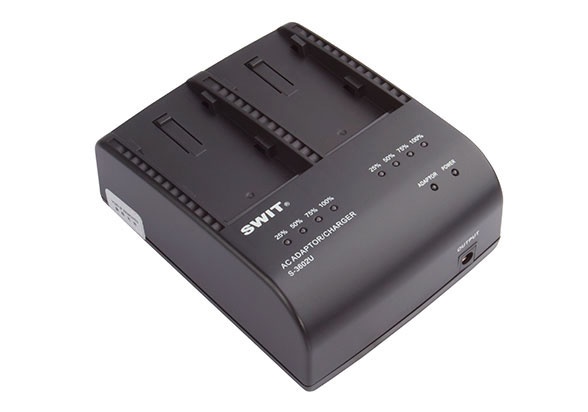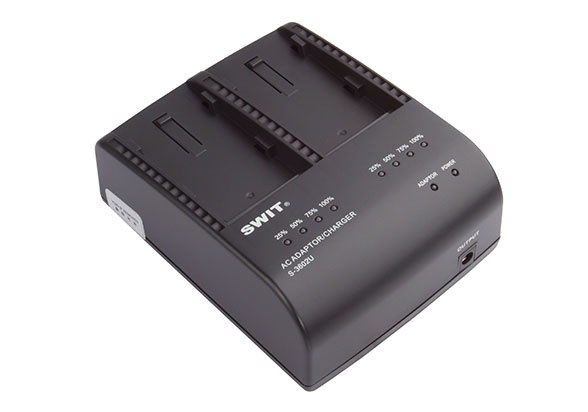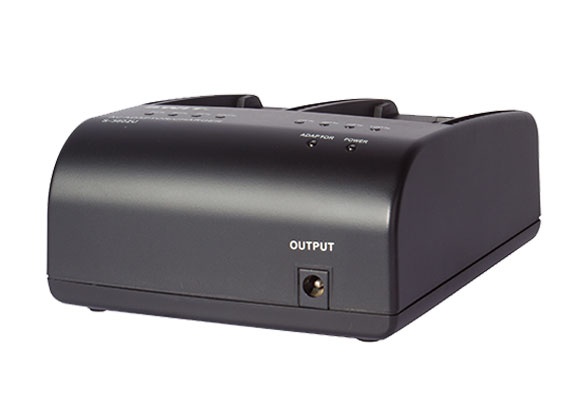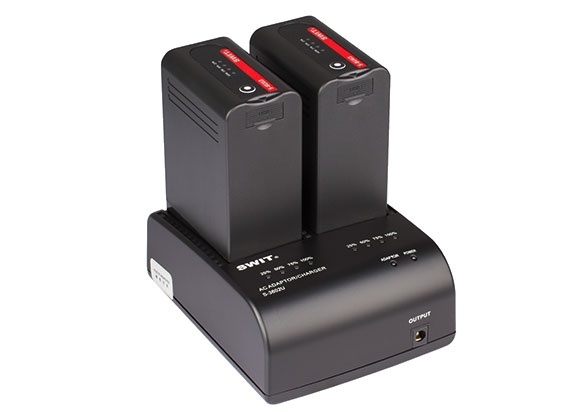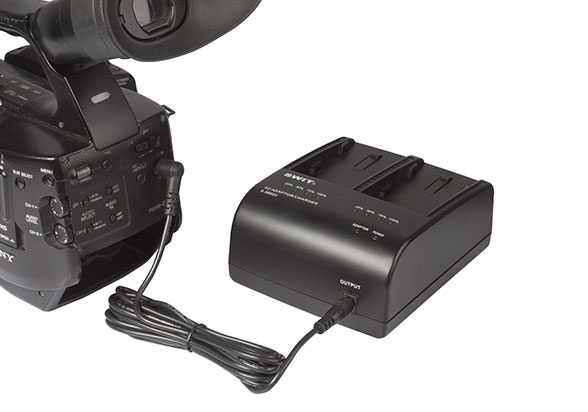 › Charger for SWIT LB-SU98 DV battery
› 2-ch intelligent charging
› Compatible with SONY BP-U series batteries
› 1 DC adapting output for SONY cameras
› 4-level LED charging indicators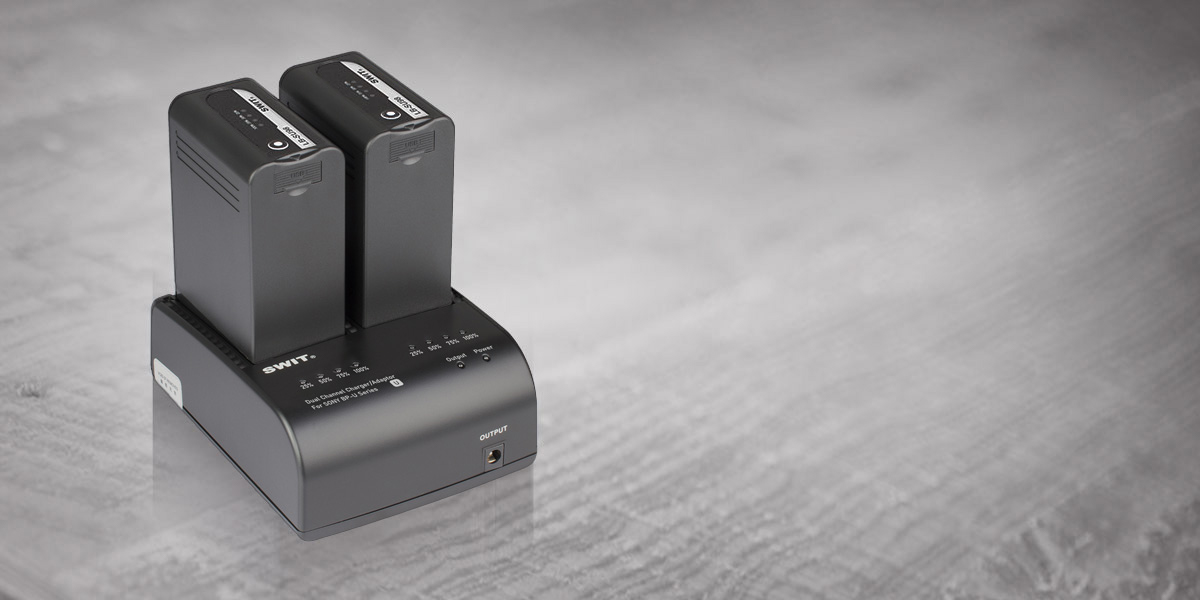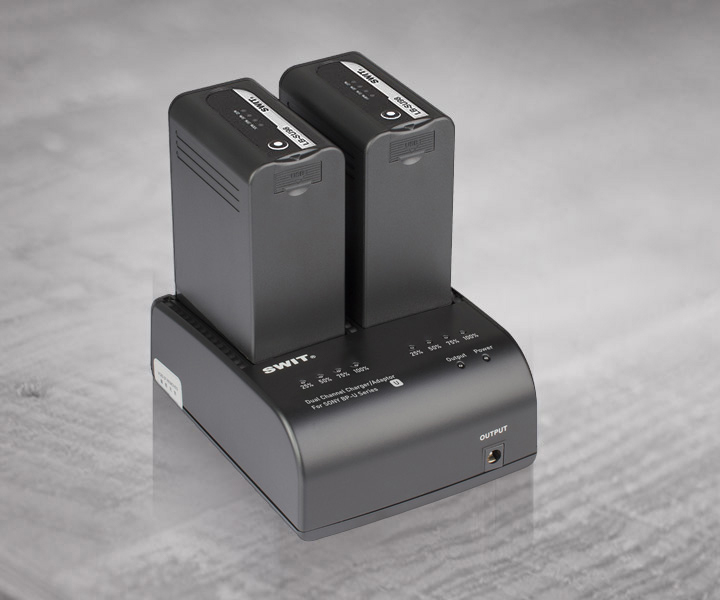 SONY BP-U series DV battery Charger
S-3602U is a dual channel charger for SWIT LB-SU98 and compatible with SONY BP-U series batteries.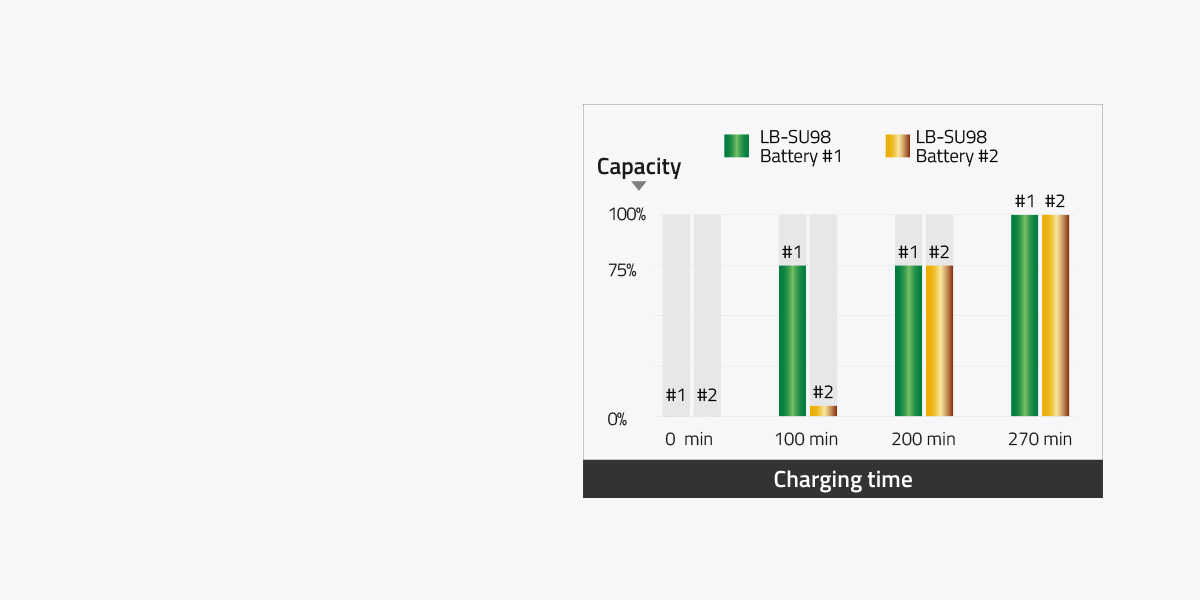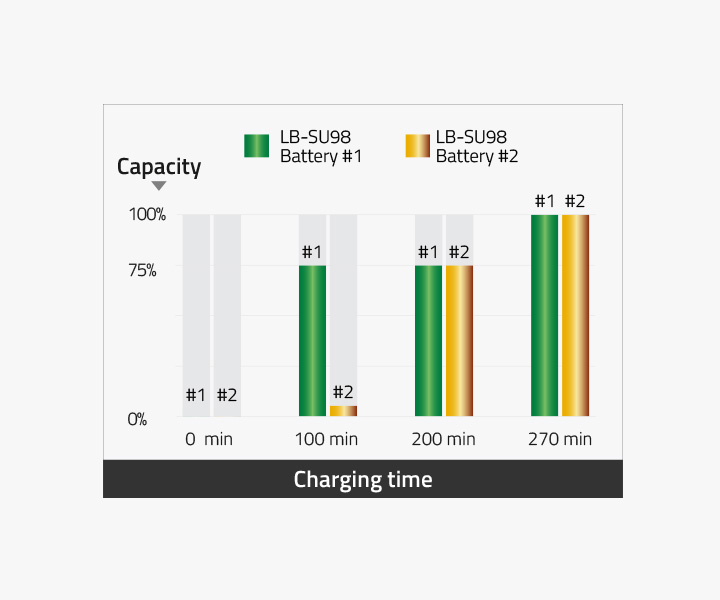 Intelligent Dual Channel Charging
S-3602U has 2 charging channels, totally DC 16.8V, 1.9A output,and can charge 2 batteries sequentially to 75% capacity, and then charge both batteries simultaneously to full. The 4-level LED charging indicators are provided for each channel, which indicate the real time capacity by percentage when charging.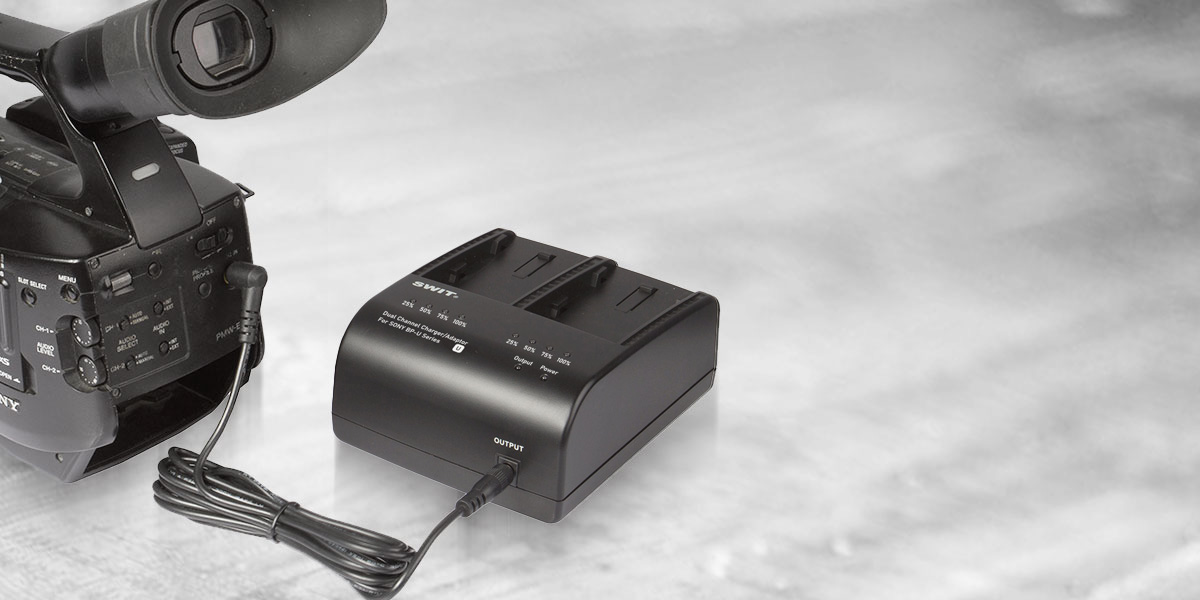 AC-DC Adapting Output

S-3602U has a 5.5mm/2.1mm pole socket of DC12V, 1.9A adapting output. The package also provides a DC cable for adapting SONY PMW-EX1/3/100/200 cameras.